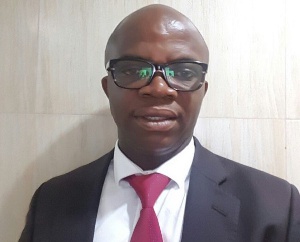 The management of the Micro-finance and Small Loans Centre (MASLOC) seems to be taking a cue from President Nana Addo Dankwa Akufo-Addo's ambition of building one factory in every district in the country by opening two hundred and sixteen new district offices across the country.
The newly created 216 district offices will be staffed in accordance with the rules of engagement deem appropriate by the centre's service of engagement.

MASLOC was in a mess when the new management took over. It has no district offices and its activities ran on political lines Mr. Stephen Amoah, Chief Executive Officer of the company said in telling the story of MASLOC.

According to him, there were so many unqualified persons heading the regional offices of the centre in the previous National Democratic Congress administration which gravely affected the collection of disbursed funds in the various district offices.

The CEO in showing how committed he is to breathing a new life into the operations of centre added that the politicization of the work of MASLOC deepened the woes of the all –important agency for ensuring small loans for small holder businesses.

MASLOC which was launched by the astute statesmen and former president John Agyekum Kufour to provide direct cash transfers to businesses and needy households in the country who were not in the position to support themselves.
He said the agency mandated to tackle issues concerning the Small and Medium Enterprises in country was ran as if it was a party campaign vehicle.

The cash and other support materials given to the households to help facilitate the setting up of small businesses and expand already existing ones to enhance job and wealth creation were given to people who do not need them.

Telling the story all, the CEO said the new management is redesigning the structure and functional organogram, training and reorienting heads of departments as well as regional managers.

He revealed the new management has began an exercise to recover an amount of GHS 9,250441.07 as against GHS 4.5m the whole financial management model to run the organization.

The CEO's Christmas message
We want to wish the good people of Ghana a very merry Christmas. This is the time when all take that needed rest after a very eventful period and spend them with friends and relatives.

With barely a year taking over the affairs of MASLOC from the previous management, we can say a lot has been achieved withing this short time and we even look forward to ensuring that the centre reaches out to more beneficiaries in the coming year.

With a vision to grow and develop small and micro businesses through the provision of sustainable micro-finance, small loans and business services to Ghanaians entrepreneurs, we count on the support of each and every one to make this a reality.

Once again we wish all Ghanaians a joyous Christmas and a fruitful new year.