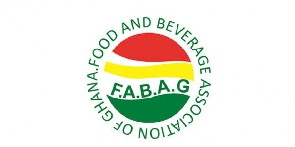 The Food and Beverages Association of Ghana (FABAG) say they are very disappointed with Parliament's decision to approve three new revenue bills of government.
On March 31, lawmakers passed through the Excise Duty Amendment Bill 2022, the Growth and Sustainability Levy Bill, 2022, the Ghana Revenue Authority Bill 2022, and the Income Tax Amendment Bill 2022.

While government believes the revenue bills are key towards clinching an IMF Board Level approval for a bailout and boosting domestic revenue efforts, the Food and Beverages Association has vehemently kicked against the decision.

Spokesperson for the Association, John Awuni accused lawmakers of disregarding the cry and agitations of citizens while going ahead to approve the revenue bills.

"We feel very disappointed that the three tax bills were passed by the Parliament of Ghana, especially supported by the NPP MPs when no one was consulted on the new bills. We are disappointed in this action and the MPs must realise that they are representing the people of Ghana and not themselves," Awuni is quoted by citinewsroom.com

He further bemoaned the absolute disregard of the Association's petition against the passage of the three revenue bills adding that a simple dialogue could have prevented the passage of the draconian taxes.
"We petitioned the Speaker of Parliament, the Trade Committee, and the Finance Committee and even petitioned the Majority and Minority Leaders in Parliament, but Parliament still went ahead and passed the bills.

He continued, "We could have all dialogued and found different ways of achieving results without hurting businesses, but they went ahead and approved the bills with impunity simply because they have the power and authority."

John Awuni however called on government to suspend the implementation of the new taxes and find alternative ways to rake in revenue in order to avert a collapse of businesses in the country.

Watch the latest edition of BizTech and Biz Headlines below:






MA