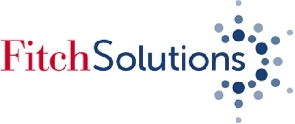 Fitch Solutions has projected that Ghana's Central Bank is expected to begin easing the monetary policy rate by the fourth quarter of 2023.
According to Fitch, this will be due to easing inflation in the coming months.

This projection by Fitch essentially means that the cost of loans will continue to be high till the end of this year.

"We expect that the BoG will commence a monetary easing cycle in Q423, cutting the policy rate by 200bps to 27.50% by end-2023. Consumer price growth will continue to moderate through H223 [2nd half of 2023] due to a stable exchange rate and high base effects, likely falling below the central bank's end-2023 inflation target of 29.0% around September-October [2023].

"Indeed, we forecast that inflation will fall to 20.2% by end-2023. This will see real interest rates return to positive territory in Q423, allowing policymakers to adopt a more dovish stance," the latest report by Fitch noted.

The Monetary Policy Committee (MPC) of the Bank of Ghana has kept the policy rate unchanged at 29.5 percent.

The decision comes after the MPC of the Central Bank held its third meeting for 2023 to review economic developments in the country.
Governor of the Central Bank, Dr Ernest Addison explained that the MPC assessed that the recent approval of the Extended Credit Facility (ECF) arrangement with the IMF has reinforced recovery efforts aimed at restoring macroeconomic stability and debt sustainability.

He said "This should further help re-establish investor confidence in the domestic economy. While this development is positive for the domestic economy, it is conditional on the strong implementation of fiscal and structural policies under the programme going forward."

However, Fitch explained that the BoG will keep the policy rate unchanged at its next Monetary Policy Committee meeting in July.

"Transport and utility inflation will decelerate thanks to easing global energy prices, while a stronger exchange rate following IMF executive board approval of Ghana's Extended Credit Facility in May will lower short-term import costs. Furthermore, high base effects from sharp price increases in 2022 will keep headline inflation on a downward trajectory in the coming months," it added.

SSD/MA