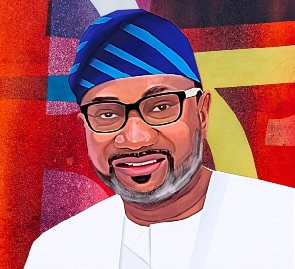 Nigerian billionaire entrepreneur, Femi Otedola has retained his standing as one of Africa's richest people with a portfolio exceeding $1.2 billion.
According to billionaires.africa, his diverse investments and impactful strategy earned him a spot as the third-richest investor on the Nigerian Exchange, behind Abdul Samad Rabiu and Aliko Dangote.

Otedola, the chairman of Geregu Power Plc and director of FBN Holdings Plc, boasts a significant portfolio value of $1.22 billion on the Nigerian Exchange. He holds 95.38 percent of Geregu Power Plc, a major player in electricity generation, and a 5.56-percent stake in FBN Holdings, showcasing his multifaceted investment approach.

Otedola's wealth skyrocketed with the historic listing of Geregu Power on October 5, 2022. In September 2022, his portfolio was only $25 million, but now it stands at a staggering $1.22 billion, driven by the rising market value of his power company.

His stakes in Geregu Power and FBN Holdings are close to reaching a market capitalization of at least N1 trillion ($1.2 billion). Geregu Power is valued at N989 billion ($1.22 billion), and FBN Holdings stands at N718 billion ($892 million).

Otedola's strategic decisions in the market have led to a surge in the value of his stakes, with Geregu Power witnessing an increase of N192.31 billion ($251.45 million), and FBN Holdings increasing by N6.8 billion ($8.64 million) in recent weeks.

Beyond business success, Otedola's impact on education and philanthropy is noteworthy. In October, he donated N750 million ($1 million) to Augustine University in Ilara-Epe, Lagos State, coinciding with his installation as the second Chancellor of the university.
ID/EK

Click here to follow the GhanaWeb Entertainment WhatsApp channel



Ghana's leading digital news platform, GhanaWeb, in conjunction with the Korle-Bu Teaching Hospital, is embarking on an aggressive campaign which is geared towards ensuring that parliament passes comprehensive legislation to guide organ harvesting, organ donation, and organ transplantation in the country.

Watch the latest episode of Everyday People below: