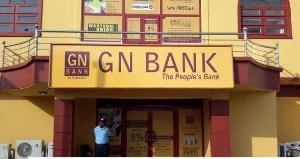 GN Bank has stated that there is no theft of money to the tune of GHS6 million as reported by some media houses.
According to the bank, the story, first published by the Herald Newspaper, is false and a "blatant lie fabricated to cause fear and panic among our customers and the general public".

In a statement issued by the Corporate Affairs Manager of Groupe Nduom, the bank further issued "a 24 hour ultimatum-by close of Friday, October 20th, 2017; to the said media organisations to retract their stories and apologise accordingly".
The release further indicated that "such retraction or otherwise will not negate our right to seek redress at the courts".

GN Bank has subsequently assured its loyal customers and the general public of the safety of their deposits with the bank.