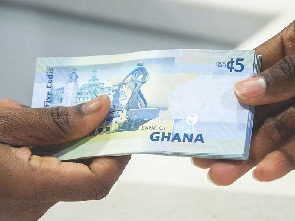 The Electricity Company of Ghana is starting an operation to collect monies owed from their customers.
The operation will commence from March 20 to April 20, 2023.

According to the Managing Director of the company, Samuel Dubik Mahama, the customers are more than six months in arrears.

He revealed that the electricity users including government organizations owe ECG a whopping sum of GH¢5.7 billion.

As a result, the company is sending its workers across its operational areas to ensure every user owing them pays up.

"Any person owing us, whether GH¢50 cedis or GH¢20 cedis, we will retrieve it," he emphasized.

Explaining the reasons for the huge sum of billions owed by customers, Mr. Mahama stated that the ECG is partly to blame because they were saddled with some challenges, saying, "we have about 2.5 million postpaid customers but we have only 800-meter readers. It's not sustainable," however he largely blamed the consumers for failing to meet their payment schedules.
To him, the consumers are supposed to be consistent in paying their bills irrespective of the challenges facing the company.

Speaking on the mode of payment to ECG, Lawyer Dubik Mahama indicated that all payments should be made through mobile money transfers or using pay-in slips at the bank.

"We don't accept cash, so don't pay cash to any of our employees. The mode of payment is either by MoMo and take note that there is no E-levy charge when paying your electricity bills. We can also give you a bank slip to pay in the bank. You can also opt to go on the ECG app and generate your pay-in slip . . . we don't also accept cheques in our offices," he said on Peace FM's "Kokrokoo" programme.

Watch the latest edition of BizTech and Biz Headlines below:








Watch the latest edition of Business Moments below: