Sole distributor of Renault vehicles in Ghana, Premium Motors Limited has unveiled a new vehicle in the country.
The new vehicle, Renault Kwid was launched, Wednesday, April 4 at a ceremony held at the Company's ultramodern Showroom at Atico Junction in Accra.

Renault CEO, Jihad Hijazi, explained the new vehicle came in three brands with unique features to give buyers exceptional driving experience.

"The Renault Kwid comes in three brands, the authentic brand which is the cheapest, then followed by the Expression which is slightly higher and then the Dynamic which contains more abridged features of the Renault Kwid brand," he said.

According to him, the new Renault Kwid car is a low budget vehicle with low fuel consumption and fitted with highly improved features aimed at the safety and comfort of the consumer.

"The Renault Kwid is an entry level vehicle or budget vehicle with the state of the art features, it's a vehicle designed for volume sales and people who might be concern with the monetary aspect, adding that the Renault Kwid, unlike its other competitors, has four air-bags installed and the Dynamic which is the highest grade of the brand has an in built satellite navigation system and fully loaded extra lights" he said

Mr. Hijazi said Renault has the track record of going the extra mile to make exceptional products for its consumers in line with the organization's grand vision.
The Renault Kwid Authentic sells at £8,300 and the Expression goes for £8,500 while the Renault Kwid Dynamic goes for £9,970.

"We have credit facilities for those who might be interested and potential buyers can also do so through our partner bank plus there is 3years or 100,000 kilometers warranty for our consumers," he said.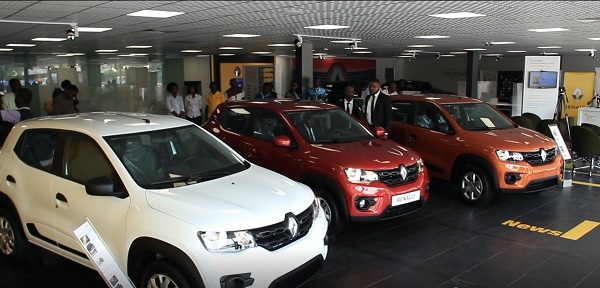 Specification of the vehicle

1.0-litre Engine, 7" Multimedia Tablet with Navigation System, Driver, Passenger and Side Airbags, Anti Lock Braking System Bluetooth Hands-Free Connectivity, Seat Belt Alert, Electric Power Steering, CD System with MP3 & USB, Central Door Locking