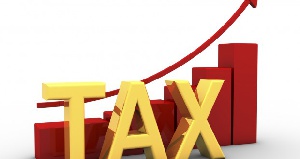 The Head of Finance and Compliance at Enterprise Ghana, Yaw Kusi-Acheampong, has stressed the need for Ghanaians to capitalise on the tax reliefs government has given to plan seriously toward retirement, by engaging in additional savings.
"Plan your investments and projected income to meet your expenses by investing more, and implementing lifestyle changes to reduce cost," he said.

According to him, many people stay healthy and active for 15 years or more after they retire, with estimates suggesting that retirees will need 70% of their pre-retirement earnings to maintain their standard of living.

"Only about two (2) percent of workers retire happily due to proper arrangement put in place," he added.

The Head of Finance and Compliance announced this in Tamale at a stakeholders' meeting to educate clients and the public on opportunities arising from enrolling onto the scheme.

According to him, retiring from one's career – forced or voluntary -withdraws one from the job market in order to allow the younger generation to continue.

The average retirement package that one would have been be receiving as at 2015 was about GH¢800 with the increment ranges between 10-15 percent – indicating an average per diem of workers, he added.
He assured the clients that their savings were secure and that beneficiaries should not fear but relax as the company works with the investment to bears fruit for the future.

He therefore called on the public to enrol onto the Tier-2 Occupational Pension Scheme to secure their future and a better living after retirement.

The Zonal Manager of the National Pension Regulatory Authority (NPRA) Mr. Yakubu Alhassan Fuseini, encouraged the youths, especially, to ensure securing their future to avoid any inconvenience.

He assured that trustees whose pension funds are in the custody of some selected organisations are safe.

He explained that the provisions of any other enactment, pension funds or assets kept with a custodian under National Pensions Act, 2008 (Act 766) shall not be used for the payment of claims of a custodian's creditors in the event of the custodian's liquidation.

He urged workers in the informal sector to patronise the Third-tier voluntary pension scheme, which is better than the microfinance, for a more secured financial wall.
He said fund flexibility is guaranteed under the 'Informal Sector' product of the Scheme, and that with a dual account – retirement and savings – it is "better than microfinance".

Mr. Fuseini said, unlike other pensions, the Third-tier allows for user-customisation of retirement plans and has a Group Pension Scheme for worker unions and associations.

The Client Account Manager at Enterprise Trustee Tamale Branch, Mr. Laabik Bawumia, said the meeting was meant to update clients on the state of their investments and also the need for them to invest more to secure their future.

He said the company will work assiduously to ensure the clients savings are in a secured wall, and efforts are being made to roll onto the digital system to enable clients access their investments in their comfort zones.