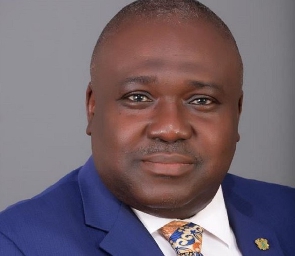 Director of Research at the Bank of Ghana, Dr Philip Abradu-Otoo has said the Central Bank will not be impacted by the second round of Domestic Debt Exchange Programme launched by the government.
He explained that some three instruments consisting of marketable instruments, non-instruments and COCOBOD bills largely contributed to the reported GH¢60 billion loss as captured in the audited 2022 Annual Financial Report of the regulator.

Addressing journalists at a press briefing on August 2, Dr. Abradu-Otoo said about GH¢53.1 billion of the loss culminated from marketable instruments, non-marketable instruments and COCOBOD loans.

"What we are seeing on the balance sheets of BoG is not as a result of reckless policy or bad decisions but the direct impact from DDEP. We have already taken a hit from these losses and none is going to impact on our balance sheet again even as government undertakes a second round of DDEP"

"BoG has had to bear the brunt of about 50 percent of the haircuts from government's DDEP and I want to state emphatically that the impairment losses are not due to bad policies" he added.

Dr Abradu-Otoo however said the Central Bank will implement the necessary polices aimed at recovering the impairment losses.

The Bank of Ghana has in recent times come under criticism for recording huge losses on the back of government's domestic debt restructuring exercise, depreciation of the local currency and other factors.
According to the BoG audited financial report for 2022, it recorded total liabilities exceeding its total assets by GH¢54.52 billion as of December 31, 2022

MA/NOQ

Watch the latest edition of BizTech and Biz Headlines below: