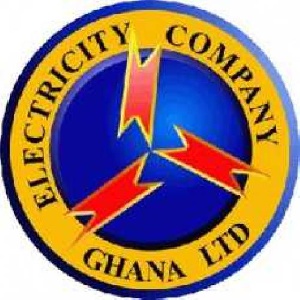 Consumers of electricity will from today, April 1, begin to enjoy the reduction in tariffs as announced by the Public Utilities Regulatory Commission (PURC).
The PURC on March 5, 2018, announced between 10% and 30% reduction in tariffs for various category of consumers effective, 15 March.

But Electricity Company of Ghana (ECG) later explained that the implementation cannot reflect on the bills of consumers due to the monthly cycle billing system it uses.

Speaking to MyNewsGh.com, Managing Director of ECG Engineer Samuel Boakye-Appiah, said everything has been worked out, saying consumers will from April 1(today) see the reduction reflecting in their bills.

He pointed out that, the prepayment system has detected aggregate purchase for consumers on the month of March, and computed the reduction due them, from the effective date 15th of March to 31st March.

"This will be refunded to you on your next visit to vending point".
He stated that the average percentage reduction, which is 15.5 percent for residential, 30 percent for non-residential, 25 percent for SLT and 10 percent for the mines, effective 15th March 2018 is only on energy consumption.

"Therefore the addition of statutory levies and other fixed charges will reduce the average percentage relief announced by the PURC", he warned.

Engineer Boakye-Appiah disclosed that, ECG has cataloged all unit consumption and expected cost in a "reckoner" which clearly explains how the tariff is calculated and billed regardless of the type of metering.

"This will be displayed at all district offices and revenue centers nationwide to guide consumers on their electricity purchase".