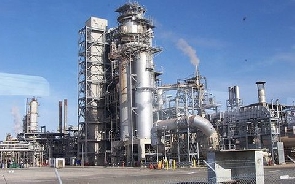 The Tema Oil Refinery has been cut off from the national power grid over failure to settle a GH¢26 million debt owed to the Electricity Company of Ghana, a citinewsroom.com report has said.
According to the ECG, the huge sum is an accumulation of unpaid power bills covering several months.

The report noted that although TOR had paid about GH¢5 million of the total debt last week, the management of the refinery failed to settle the outstanding debt as scheduled.

The ECG taskforce were said to have taken the entire facility off the national power grid and have since served notice it will restore power when the debt is fully cleared.

In addition to the nationwide revenue mobilisation exercise, the ECG has also disconnected the power supply of Adi Steel Company, a steel manufacturing company located in Tema.

The company is said to be owing a debt of GH¢6 million and has defaulted on the bill thereby leaving it without power until the debt is settled.

Around the Nungua area, the Regional Maritime University was affected by the disconnection exercise for owing ECG about GH¢300,000. The entire university was cut off on Thursday March 30, 2023.
The ECG on March 20, 2023, embarked on a nationwide revenue mobilisation exercise. The company is targeting to collect a debt of about GH¢5.7 billion owed by various ministries, departments and agencies, state-owned enterprises, postpaid and prepaid customers across the country.

Watch the latest edition of BizTech and Biz Headlines below:







MA