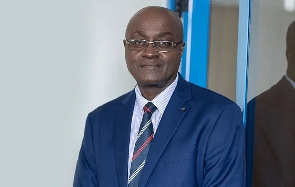 A Banking and finance consultant, Dr. Richard Atuahene, has added his voice to the incessant calls for the government to be cautious about accumulating debt.
He noted that if the debts being acquired are not put to productive, there will come a time Ghana would have to pay under very harsh circumstances.

He said: "The way we are borrowing out and not putting it to productive use, a time will come, we will have to pay through our nose."

However, the Governor of the Bank of Ghana pledged the Central Banks' support for banks that may face liquidity issues due to the debt restructuring exercise.

Even though he mentioned that no bank has had to ask for liquidity support so far, Dr. Atuahene is of the belief that the Financial Stability Fund must be strengthened to help banks survive.

"The way out is when the Ghana Financial Stability Fund is done perfectly…If you call on the shareholder to recapitalize these losses whereas the state which brought these losses does nothing, it worsens our fiscal situation," he was quoted by citinewsroom.
Watch the latest edition of BizTech and Biz Headlines below:







SSD/OGB