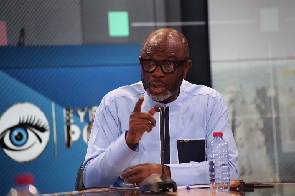 The Ghana Union of Traders Association (GUTA) has revealed that the full implementation of the three new taxes will inhibit the growth of employment in the country.
The new taxes are as follows: Excise Amendment Act, 2023; Income Tax Amendment Act, 2023; and the Growth and Sustainability Levy Act, 2023.

According to GUTA, employers and shop owners cannot absorb the taxes and would be forced to push it to the end consumer.

It added that it is the government that must be blamed for pushing for the increment in prices.

The Deputy General Secretary of GUTA, Mr Richard Amamoo, said the implementation of the tax has led to employers as well as shop owners laying off staff and sales girls and boys.

''Business people must protect their interests by increasing prices and cutting down on costs because you cannot make young people work without pay,'' he noted.

Mr Amamoo made this revelation while reacting to the announcement by the Ghana Revenue Authority (GRA) to implement the three new taxes on May 1, 2023.
The Deputy General of GUTA spoke in an interview with Odehyeeba Kofi Essuman, host of Ghana Yensom morning show on Accra 100.5 FM on Tuesday, May 2, 2023.

''When you come to the trading sector of the economy, shop owners have asked many of their sales boys and girls to go home to enable them to maximise cost," he said.

He said shop owners who had 20 salespeople have laid off 10 to cut costs.

He noted that in the wake of the high cost of doing business, it is increasingly becoming difficult for traders to stay afloat.

He cautioned the public not to blame traders when they start seeing prices go up.

He said the issue of prices going up was a move for traders to stay afloat because the taxes will impact their businesses.
Watch the latest edition of BizTech and Biz Headlines below: