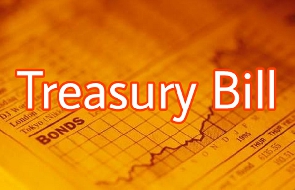 Treasury bills saw a huge oversubscription last week after the government failed to meet its target in the previous auction.
According to the auction results from the Central Bank, the government secured GHc1.98 billion from the 91, 182, and 364-day Treasury bills.

This is GHc705.1 million away from the GHc1.278 billion target.

The majority of the subscriptions were from the 91-day bill, which secured GHc1.357.48 billion and GHc491.45 million from the 182-day bill.

The 365-day bill, on the other hand, secured GHc135.17 million at an interest rate of between 34% and 36%.

The increase in subscriptions is an indication of investor confidence, as the government has made some significant progress in the debt exchange programme.
The government reached an agreement with banks to pay a 5% coupon rate in 2023, a development that has made the government's aim of attaining an 80% participation rate in the program.

Individual bondholders are still calling on the government to exclude them from the programme, however, as the deadline for the invitation draws nigh government is yet to announce their exclusion or otherwise.

Meanwhile, the government expects to raise GHc1.423 billion in its next auction.

SSD/FNOQ