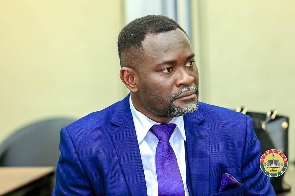 The deputy minister of finance, John Kumah, has stated that the coupon rate of treasury bills will see a further decrease in the coming weeks due to the debt restructuring programme.
According to him, the Domestic Debt Exchange programme has accounted for the reduction in the rate of Treasury Bills from 35 to 24 percent.

The Deputy finance minister argued the programme is yielding the results necessary for economic growth and transformation.

He said in Parliament: "Last week, the treasury bill rate in the country was at 35 percent. Today as we speak, the treasury bill rate has been reduced to 24 percent because of the DDEP. We had oversubscription and even at 24 percent, there is an oversubscription of 121 percent.

"We are going to see a further reduction in the coupon rate of T-Bills. What that portends for our country in the future is that inflation will come down, cost of borrowing for the private will also go down and this will restore economic stability and inclusive growth of our economy."

Last week the government rejected all bids above 30% during the weekly treasury bill auction on March 3, 2023.
However, it was able to secure over GH¢4 billion at an interest of between 24 and 27 percent.

Watch the latest edition of BizTech and Biz Headlines below:








Watch the latest edition of Business Moments below:





SSD/FNOQ