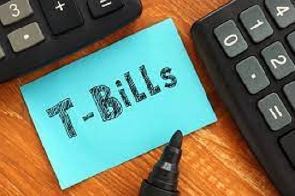 The government failed to achieve its treasury bills target for the first time in weeks as it missed its target by 20%.
The results from the latest Bank of Ghana auction on January 20, 2023, showed that out of the target of GH¢2415 million, the government achieved GH¢1930 million.

The highest bills were obtained from the 91-day bills at GH¢1,581.49 million, the 182-day bills at GH¢292.43 million, and the 364-day bills at GH¢56.82 million.

Even though the sharp decline can be attributed to uncertainties due to agitations over the debt exchange programme, interest rates have remained high at 35.8% almost the same rate for last week's auction.

Last week's auction saw an oversubscription of 52% of the target.

Treasury bills have been oversubscribed since the announcement of the debt exchange programme by the government.
The government noted that treasury bills were exempt from the programme, an assurance many attributed the confidence in the securities market to.

Meanwhile, the finance minister after meeting individual bondholders assured that treasury bills will not be affected by the debt exchange programme.

"We can't afford to touch it. Let me assure you, Treasury bills will forever remain sacrosanct. Treasury bills are exempted completely. We have done the sustainability analysis. We are not including treasury bills. That is how government funds its operations," he said.

SSD/FNOQ