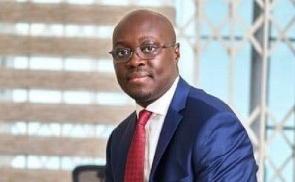 The Minority in parliament has said Ghana is likely to make the Guinness Book of Records as the only debt-riddled country to have had its parliament pass seven separate loan agreements in a day's emergency sitting.
The loan agreements, totalling $710 million, were passed on Tuesday, 2 May 2023.

They include US$60.6 million as a third additional financing for the Ghana Covid-19 Emergency Preparedness and Response Project, US$150 million to finance the West Africa Food Systems Resilience Programme, and €EU170 million for the establishment of the Development Bank of Ghana.

The rest are a US$30 million facility to finance the Medical Equipment Provision Project in response to Covid-19, US$150 million to finance Primary Healthcare Investment Project, US$150 million to finance Public Financial Management for Service Delivery Programme and US$200 million to finance the Ghana Digital Acceleration Project.

The US$200 million loan agreement is between the government of the West African gold producer and the World Bank.

Speaker Alban Bagbin recalled the house for the emergency sitting from its Easter break.
Speaking on the floor after the loans were passed, Minority Leader Cassiedl Ato Forson, said: "We were recalled for an emergency meeting. Mr Speaker, if you are to look at what we've done today, largely, we came here to approve loans".

"In total, Mr Speaker, today, the parliament of Ghana has approved an amount of US$710 million Mr Speaker, at a time the country is in debt distress and defaulted in debt repayments, both domestic and external", he pointed out.

Dr Forson said: "Mr Speaker, if care is not taken, this singular act will go into the Guinness Book of Records. Mr Speaker, I say this for the simple reason that, when you are in a hole, you have to stop digging but this government will never stop diffing and they keep digging and digging and digging".

"Mr Speaker, that's why I'm saying we may go into the Guinness Book of Records as the only country on earth that at the time that they are in debt distress, they keep digging and adding on to the debt. I hope and pray that they will learn from it going forward but let it be noted that this minority, the NDC minority voted against those loans and let them carry their own cross".