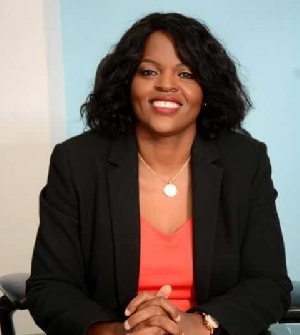 In an audacious move that will certainly excite the market, Vodafone Ghana has unveiled an anniversary offer for its customers which has set the price for its voice and data services at a flat 10-pesewas rate. The offer is unprecedented and goes to show a commitment by Vodafone to deliver unmatched experience to its customers.
Following its acquisition of the erstwhile Ghana Telecom in 2008, the company has established a reputation as a market leader in creativity and innovation across the country and has been consistent in offering its customers confidence and optimism into the future of technology. This has been achieved in partnership with the government of Ghana – which has 30% shares in Vodafone Ghana – and by extension the people of Ghana.

The Anniversary offer also gives customers 10-times bonus for every reload worth GHS2 and above on voice and data and allows them to share the value of their purchase – be it through Vodafone Cash reloads, scratch cards or electronic top-ups – with two other friends or family members. The offer is extended particularly to inactive customers by giving them a new sense of freshness and willingness to come on board and enjoy good things with Vodafone.

Commenting, Yolanda Cuba, Chief Executive at Vodafone said:

"Ten years of continued leadership and impact in Ghana's telecommunications sector is worthy of celebration and excitement. Ours has been a decade of connections; a future of limitless possibilities. This offer signifies the extreme importance of our customers to our business. We continue to listen to their needs and make every effort to respond in a way that will meet their expectations.
"A flat 10-pesewas rate for both voice and data is an industry-first and is testament to our willingness to create an exciting future for all Ghanaians. The package also caters for friends and family by giving our customers the ability to transfer the same value to two others."

Vodafone customers are expected to opt in to the offer by dialling short code 135. Upon successful subscription, customers will automatically enjoy 10-times bonus as a gift on all reloads worth 2 cedis and above. The customer can pass on the reload pin within three days to two other subscribers who can also reload same pin for 10 times the reload value as a gift.

The gift can be used for on-net calls and Pay-As-You-Go data. The two other subscribers can reload the pin using *135*PIN#. This offer will give customers greater value and engagement as Vodafone celebrates a decade of connections and partnership with its co-shareholder, the government of Ghana.