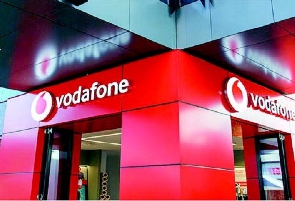 Co-founder and Director of the Board of Telecel Group, Nicolas Bourg, has stated that the company does not have plans to lay off the staff of Vodafone after its acquisition of a 70% stake.
"Not at all; we don't have any plans to lay off anybody. That's not the way we operate at Telecel. We proved it with different organizations that we have in different sectors.

"Our plan is to keep every employee of Vodafone," he is quoted by citinewsroom.com.

The statement by Bourg would mean that current employees of Vodafone get to keep their jobs despite the takeover.

The statement follows the approval of the transfer of the 70 percent majority shares in Ghana Telecommunications Company Limited (Vodafone Ghana) held by Vodafone International Holdings B.V. to Telecel Group.

This was after the NCA rejected a proposal by Telecel last year due to the company's failure to meet the regulatory requirements.
However, a statement issued by the NCA said, "Following the NCA's decision, the buyer resubmitted a revised financial and technical proposal in December 2022, which demonstrated the needed capital investment to extend the deployment of 4G and launch innovative Fintech solutions."

"The NCA found that the revised proposal provided more clarity and certainty in terms of the funding required for the acquisition and commitments from both the seller and buyer. In addition, the buyer has strengthened the overall governance and management team and made firm commitments toward meeting the regulatory requirements of the NCA," it further indicated.

Upon fulfillment of the requirements, the NCA stated that Telecel's revised plan satisfied the regulatory requirements and thus has given conditional approval for the transfer of shares to the buyer, subject to the filing of a staff retention strategy.

"We're very happy about it. It's been a year of talking with them (the NCA) for us to fit their needs, and today we are in a very constructive state of mind with them," Bourg added.

SSD/FNOQ