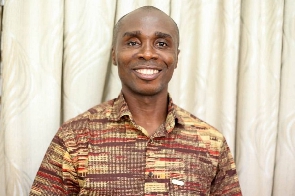 Dr. Patrick Asuming, a senior lecturer at the University of Ghana Business School, has accused the government of Ghana of dribbling the International Monetary Fund (IMF) into securing loans without adhering to the necessary economic stabilization measures.
Dr. Asuming claims that the government has become adept at obtaining loans from the IMF while neglecting to implement measures prescribed by the financial institution.

According to him, many of the measures outlined by the IMF for implementation have been ignored by the government, leading to economic instability and repeated reliance on the IMF for financial assistance.

Speaking in an interview on Joy FM on November 16, 2023, he stated "I have said in the past that we have learned how to dribble the IMF. If you look at the measures in our IMF 17, a lot of them are in IMF 16, and I think it is also the reason why some people begin to question the IMF itself."

He added, "When you see that there are clear cases that the government has refused to implement the measures they have agreed, and yet we keep coming back, so people legitimately question them."

The Ghanaian economy has been a topical issue in recent months following a downturn occasioned by galloping inflation, a depreciating currency, and a general decline in the quality of life coupled with high cost of living.
The government has serially blamed the aftermath of COVID-19 and the Russia-Ukraine war before submitting to a US$3 billion IMF loan last year, of which US$600 million as tranche one has been credited to government account.

AM/SARA



Ghana's leading digital news platform, GhanaWeb, in conjunction with the Korle-Bu Teaching Hospital, is embarking on an aggressive campaign which is geared towards ensuring that parliament passes comprehensive legislation to guide organ harvesting, organ donation, and organ transplantation in the country.