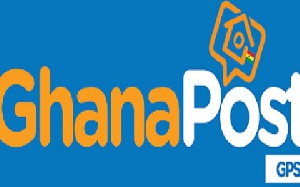 The management of Ghana Post has denied reports that it embarking on a retrenchment exercise which will result in 900 workers losing their jobs.
Kobi Hemaa Osisiadan-Bekoe, Head of Corporate Communications at Ghana Post, said on Friday that management has taken no such decision, therefore, all staff of the organisation must go about their normal duties freely.

She told Chief Jerry Forson on Ghana Yensom on Accra 100.5FM that: "We have not decided on any retrenchment exercise; there is no such plan to lay off workers."

"We are aware of reports indicating that about 900 workers are going to be laid off", he added.

In an earlier statement, the Ghana Post management, said: "Our attention has been drawn to a newspaper publication by the Daily Heritage with the headline: 'Ghana Post to lay off 90% of staff over lack of ICT knowledge'".

The statement said the publication claimed that: "After a crunch meeting on the effective running of the digital addressing system among other ICT elements being synchronised…", the management of Ghana Post decided to retrench, at least, 90% of the staff, "instead of spending huge sums of money to train them in ICT when they would retire in the next five years".
The statement said: "Ghana Post has been on a digitisation path, introducing e-Commerce, e-Services, financial services and courier services that rely on ICT. Nevertheless, Ghana Post's operations go beyond ICT. The postal operations cover an entire supply chain network from acceptance to delivery and, therefore, require manual operations to compliment technology".

The statement added: "As part of transforming the business to drive efficiencies, Ghana Post, under the Ministry of Communication, launched the Digital Addressing System in 2017. There has been a significant increase in the usage of the GhanaPostGPS App.

"The general public is, therefore, encouraged to download the GhanaPostGPS App and generate their digital addresses. To get an address tag, Ghana Post accredited agents are available to assist all customers".