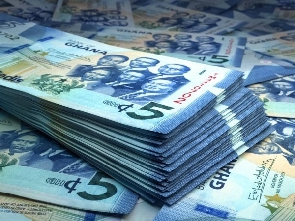 The Coalition of Concerned Teachers (CCT) has noted that the government's failure to pay their Tier 2 pension by the end of February will incur their wrath.
They explained that the money which is deducted from their monthly salaries is not for the government and needs to be paid to secure their future.

According to the National President of the Coalition, the government owes the teachers about GH¢400 million in pension payments.

The 5% deduction is paid to the Ghana Education Service's (GES) Occupational Pension Scheme (Tier 2).

The group, therefore, explained that after February, if the government fails to honour its obligation, it will stop paying pensions to the NPRA.
"The money is not for the government, it's 5% taken from our salaries and the government has failed to pay the money to the Ghana Education Service Occupational Pension Scheme for the money to be invested to yield returns. What we are saying is that what the government is doing is a cheat, and it is an affront to our future pensions," he was quoted by citinewsroom.com.

He added that "the total amount involved is over GH¢433 million, and we are giving the ultimatum of February 2023, that if by the end of February, the money is not paid, we are going to stop paying the 5% to the National Pensions Regulatory Authority."

SSD/FNOQ