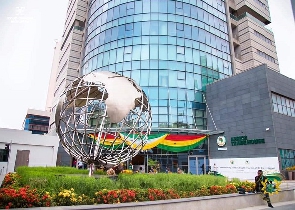 Thu, 11 May 2023 Source: GNA
Some 57 Ghanaian Small and Medium-sized Enterprises (SMEs) have been trained to increase their capacity to produce quality products and trade under the African Continental Free Trade Area (AfCFTA). 
The fruits, cassava, cosmetics, and personal-care value chain SMEs received technical and financial assistance and training in bookkeeping, product labelling, branding, packaging, export readiness, product registration and certification and sustainable business models. 

This is under the European Union's (EU) West Africa Competitiveness Programme (WACOMP), which has so far invested GHS75 million (€6.2 million) in Ghanaian SMEs, that have also become environmentally oriented. 

The EU-Economic Community of West African States (ECOWAS) five-year partnership programme is being implemented by the United Nations Industrial Development Organisation (UNIDO) in collaboration with the Ministry of Trade and Industry (MoTI).

Products being produced by these SMEs include fruit juices and dry fruits – used as sweeteners and preservatives, soaps, and body lotions – mainly made from shea, and cassava products such as powdered cassava (konkonte powder), bread flour, gari, cassava dough, and starch.

At an exhibition held in Accra on Wednesday, the SMEs indicated that they had started producing for some regional and international markets, including Uganda, Kenya, Egypt, Italy, France, Switzerland, and the United States. 
"We're ready to produce for the African market and beyond because we have received the necessary training to increase our production capacities, have globally accepted packaging for our products, and business growth and sustainability know-how including bookkeeping," Naa Achaawa Quarcoopome, Chief Executive Officer (CEO), Exotic Naturals, told the Ghana News Agency. 

"The training under WACOMP has made me increase my production to 1,000 bar soaps per week, export some of my products and also train about 30 start-ups who are also into production," she added.  

"Today, we've been able to support out-growers to supply us with raw materials for our products – konkonte powder and gari and improved our production capacity…," Mrs Janet Gyimah-Kessie said. 

The SMEs called on the Government and other development partners to support them with additional funding and machinery and ease the certification processes, especially with the Ghana Standards Authority (GSA) to trade under AfCFTA. 

The EU Ambassador to Ghana, Irchard Razaaly, who said he was impressed with the produce of the WACOMP-assisted SMEs, said, "They [the SMEs] are the driving forces towards making Ghana a major continental economic and trade hub". 
Mr Razaaly referring to the EU's Economic Partnership Agreement with Ghana said they would continue to provide duty-free and quota-free access to the EU market for all products originating from Ghana. 

That, he said would result in cheaper input for Ghanaian production, making locally produced products more competitive to support industrial development and Ghana's economic transformation. 

Mr Patrick Yaw Nimo, Chief Director, MoTI, said: "It is refreshing to know that this project [WACOMP] has impacted predominantly women-owned businesses." 

"Brace the challenges of entering into our sister African countries and ensure that the products you've made are unique, essential and have a market space," Mr Nimo charged the SMEs.  

Representatives from the Ghana Export Promotion Authority (GEPA) and the Association of Ghana Industries (AGI) pledged their support in ensuring that the SMEs thrived in the country and trade under AfCFTA. 
Source: GNA