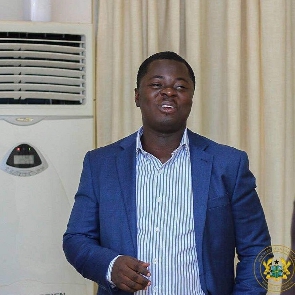 The Youth Employment Agency (YEA) has unveiled a plan to enroll a minimum of 20,000 jobless youth over the next two years through its artisanal trades and vocation module.
Recognizing youth unemployment as a persistent national challenge, the initiative aims to provide sustainable employment opportunities for the growing number of unemployed youth in Ghana.

The artisanal and vocation module is a collaborative effort with a duly registered and licensed private sector player in Ghana, operating under a public-private partnership (PPP) arrangement.

This initiative seeks to complement existing youth employment initiatives by the agency and the government, addressing the long-standing issue of youth unemployment.

The project, scheduled to conclude by the end of 2024, focuses on building the capacity of unemployed and underemployed youth in 10 relevant trades and vocations.

In addition to technical skills, beneficiaries will undergo training in entrepreneurship and business management, preparing them for self-employment and enabling them to deliver high-quality products and services to the public.
Notably, a significant portion of the beneficiary slots will be allocated to young women, elevating the affirmative action principle.

Female participants will receive support to identify entrepreneurial opportunities within their districts and municipalities, emphasizing the inclusive nature of the program.

Furthermore, the trainees will receive assistance in accessing both local and international markets for their products and services.

This strategic approach by the YEA aims to showcase Ghana's technical expertise globally, promote tourism, and contribute to foreign exchange earnings.

The registration portal is now open for interested applicants, who can apply on www.yea.gov.gh or apply.yea.gov.gh.
NAY/MA

Watch the latest edition of BizTech below:



Click here to follow the GhanaWeb Business WhatsApp channel

Ghana's leading digital news platform, GhanaWeb, in conjunction with the Korle-Bu Teaching Hospital, is embarking on an aggressive campaign which is geared towards ensuring that parliament passes comprehensive legislation to guide organ harvesting, organ donation, and organ transplantation in the country.