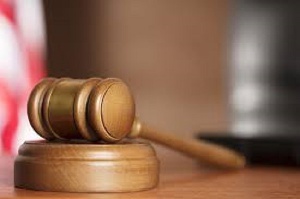 A businessman who allegedly sexually abused a 15-year old girl at Labone on Friday appeared before an Accra Circuit Court charged with defilement.
Kwame Gyamfi, 28, denied the charge and the court presided over by Mrs Ruby Naa Adjeley Quayson remanded him into Police custody to reappear on January 31.

The victim is six months pregnant and Gyamfi is said to have told the Police that he had sex with the victim in his sitting room and not in the bathhouse.

Sergeant Opoku Aniagyei, who held the brief of Chief Inspector Kofi Atimbire, said the complainant is a 36-year old unemployed residing at Labone in Accra.

Prosecution said the complainant is also a sister to the victim and a sister-in law to Gyamfi, who also resides in the same house with all of them.

The prosecution said Gyamfi has previously made advances towards the victim on three different occasions in his bid to have sex with her but she always turn him down.
Prosecution said during the month of August last year, the victim went to their bathroom to urinate and while urinating with her pants down to her knee, Gyamfi entered the bathroom and ordered victim to bend down on a tall kitchen stool in the bathroom.

He said Gyamfi then had sex with the victim from behind and after told her to report that a certain strange man had raped her.

Prosecution said the victim kept the ordeal to herself.

On January 14, this year the complainant detected some changes in the victim and quizzed her but she failed to answer to the queries.

Prosecution said on January 15, this year, the complainant sent the victim to La Polyclinic for a check-up and after she had been examined by a medical practitioner, it was detected that the victim was six months pregnant.
He said the victim then informed the complainant about Gyamfi's sexual conduct and the matter was reported at the Domestic Violence and Victims Support Unit in the Greater Accra Region, where a medical report form was issued to the complainant to send her to a medical facility for further medical examination.

The complainant returned the endorsed medical report to the police and the accused was later arrested.

Prosecution said Gyamfi admitted the offence in his caution statement and added that he did the act in his sitting room and not the bathroom as alleged.