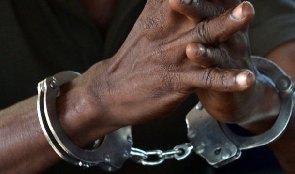 At least nine youth of Buipe, the capital town of the Central Gonja District, in the Savannah Region, have been arrested in connection with an attack on a newly enskinned Fulani chief in the town.
According to a report by asaaseradio.com, the nine arrested persons are suspected to be part of irate youth who raided the residence of the chief and destroyed his properties after which they set his house ablaze.

The report indicated that the Fulani chief was not harmed as he managed to escape in his vehicle as the rampaging youth chased him with stones, sticks, and other offensive objects.

The Savannah Regional Minister, Saeed Muhazu Jibril, who confirmed the arrest to Asaase Radio, said that the situation in Buipe is now under control.

He said that the Savannah Regional Security Council (REGSEC) is doing all it can to resolve the impasse before it escalates.

"Calm has been restored, but we are getting information on the various platforms that they want to demonstrate in Damongo. This is what we are picking. But we are going to intervene again with the leadership of Gonja Land Youth Association to just resolve this matter once and for all.
"There is a way, they can solve their problem and not disturb the peace and security of the Savannah Region," Muhazu Jibril is quoted to have said on the Asaase Breakfast Show on Tuesday (January 17).

The arrest comes after the Paramount Chief of Buipe Traditional Buipewura, Abdulai Jinapor II, called on the Ghana Police Service to ensure that the perpetrators of the attack on the Fulani chief, Ibrahim Musah, and his household are made to face the full rigors of the law.

According to the chief, some youth of Buipe went on a vandalism spree destroying and setting houses of the people of Fulani extraction on fire.

IB/DA