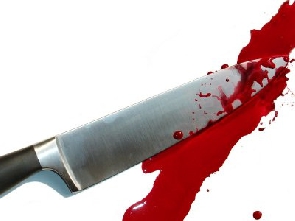 David Ntiaak, a guard of Scanfarms Ghana Ltd at Dukusen, has been killed in a horrific manner at Konongo in the Ashanti Region by some people believed to be herdsmen.
Eyewitnesses said the assailants initially shot him at close range and struck him with machetes on Saturday.

According to reports, some cattle reportedly invaded the farm and consumed Sorghum on Saturday, around 4pm at Dukusen, near Agogo in the Asante Akyem North District.

The security guards on duty tried to stop the cattle but to no avail.

Reinforcement was eventually called and Ntiaak was on his way to assist his colleagues to drive away the cattle when the incident happened.
Unfortunately for Ntiaak, he ran into some herdsmen, who initially shot him without provocation.

The other security guards later found Ntiaak's body on the farm.

The body was conveyed to the morgue pending autopsy while the case was reported to the police.

No arrest had been made as at the time of filing the report on Sunday evening.