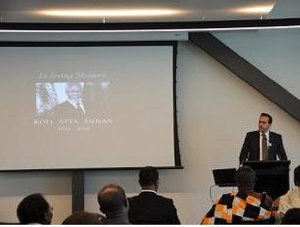 Mon, 15 Oct 2018 Source: Ayuba Issaka
On Saturday 13 October 2018, one month after the burial of Mr. Kofi Annan, the African diaspora community in Australia celebrated the life of Africa's greatest statesmen.
The news of Mr Annan's untimely passing shocked Ghanaians and the broader community as a whole, including many Victorians who personally contacted the Ghana Association of Victoria (GAV) to express their condolences. 

Due to such overwhelming outpouring of grief, it was decided by President Mr Ayuba Issaka and his committee in consultation with the Ghana High Commission to host a public memorial service for all Victorians to honour the life of the Ghanaian diplomat.

The service proceedings reflected on the Akan funeral traditions and include speeches by dignities including:

Deputy Head of Mission Ms. Vivian Asempapa representing His Excellency Mr Edwin Nii Adjei, Ghana High Commisioner to Australia, New Zealand and South Pacific

Professor Fethi Mansouri,
UNESCO chair holder (Australia).

Mr Sisay Dinku, Victorian Multicultural Commisioner

Dr Charles Mphande, African Communities Leadership Group of Victoria



In addition to the memorial service, a condolence book to be given to the Kofi Annan Foundation was located at the Victorian State Library and the Melbourne City Town Hall. To date the condolence book has over 200 signatures.


It is hoped the legacy of Mr Kofi Annan will continue into the future in Australia with initial discussions between the Ghanaian community and the broader African communities to establish an annual commemorative and educational activity (in form or a colloquium or lecture).

The memorial event is proudly supported by the Victorian Government.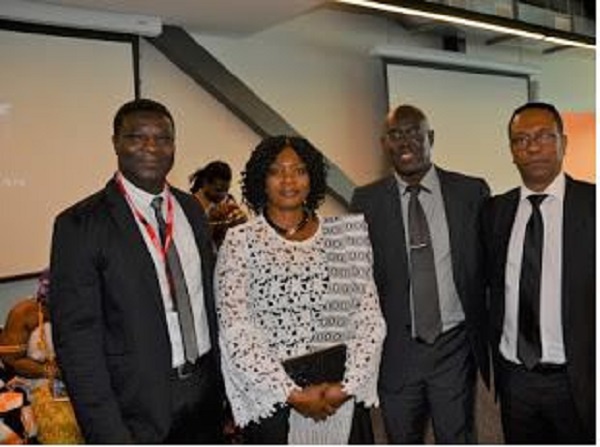 Source: Ayuba Issaka