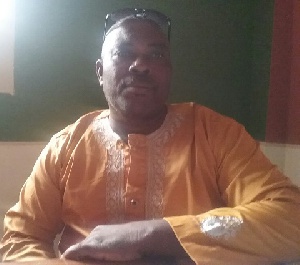 The Ashanti Regional Vice Chairman in charge of operations, Hon. Alexander Attivor Sawyer has expressed his views on the comments and write ups from other political parties in the country running through the media platforms and frequency modulations (FM) stations about "National Democratic Congress ( NDC ) trying to denigrate and apportionment of blames as to who is culpable in the electoral defeat of the party in the December polls.
The regional vice chairman said he is fully in support of those who are voicing their displeasure on the sidelines and that the NDC is still in a Good shape even though the Prof Kwesi Botchwey committee is yet to complete its work and help unravel the cause of the Electoral defeat in the December 2016 presidential election.

Hon. Alexander Attivor speaking to Kessbenfm.com added that even though the eminent professor Botchwey committee was set up to unravel their surprise defeat and the surprise victory by the NPP, He believed that if the constituency offices of the party were used as centres in getting views of party faithful it could have also been of help in reaching out to the larger aggrieved party faithfuls.
Aside from that, he has confidence in the Committee and the report that will come out will make the party stronger and United come the next election in 2020, because the NDC was formed with the grassroot as it's strong foundation he added.