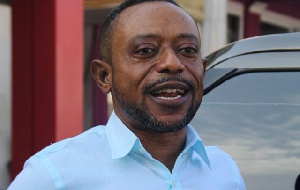 General Overseer of Glorious Word Power Ministry International, Reverend Isaac Owusu Bempah, has written off the National Democratic Congress (NDC) saying its electoral fortunes is fast eroding.
According to him, the NDC has no chance of winning the 2020 election contrary to predictions by some prophets, adding that, the opposition party has lost its soul just like a car without an engine.

"The NDC now is like a human being without its soul… it's just like a car without an engine. The person who embodies the soul of the NDC is no longer with them. Anybody who operates in the realm of the spirit can attest to my submission," Rev. Owusu Bempah told Accra based Okay FM Tuesday.

He has therefore laughed off claims by some prophets that President Mahama will win the 2020 election.

Some prophets have predicted a massive win for the ex-president, saying President Akufo -Addo is a one-term president.

General overseer of the True Fire Prophetic Ministry (TFPWM), Prophet Nigel Gaisie, has claimed that God has revealed to him on seven occasions that, Mr. Mahama would win the 2020 election.

Prophet Nigel, who reportedly predicted the death of dancehall queen, Ebony, recently told TV Africa in an interview that the NDC will win the 2020 election if they select former President Mahama as their candidate.
However, Rev Owusu Bempah who predicted the 2016 election in four of Nana Akufo-Addo, said President Mahama will never become president again and that the prophets making those prophecies are misleading Ghanaians.

According to him, he (Owusu Bempah) is senior to those prophets in the "prophetic realm" and that there was no way their prophecies will override his.

"They should go ahead and make their [junior prophets] prophecies, but when 2020 comes we will get to know the real and senior prophets," the controversial dared.