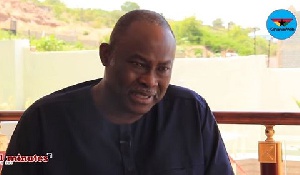 Dr. Ekwow Spio-Garbrah is asking the NDC General Secretary Johnson Asiedu Nketia and National Chairman Samuel Ofosu Ampofo to step aside from preparations towards the presidential primaries of the party.
This is because, he believes, the two executives have compromised their positions and cannot be trusted be neutral in the polls.

"Obviously these are people who have already declared support for some candidate so on the basis of principles it is fair that they step aside for a fair process," he told Starr News.

He also noted that the executives are committing an illegality by deciding on a filing fee without consulting the council of elders.

" Cleary from interactions with the council of elders, you notice that they were not consulted. And in a matter as important as these they ought to have been consulted".

Meanwhile, Professor Joshua Alabi has said he may be able to raise the GHC400,000 filing fee to enable him contest in the upcoming presidential primaries of the of the National Democratic Congress.

"The grassroot have been calling me, hopefully I will be able to get the money, I will be able to make something substantial. It's in a Ghana must go bag," he told Starr News Monday.
He nonetheless noted that his ability to raise the money does not mean the fee is not outrageous.

"The fact that I may get the money does not mean the money is acceptable but I disagree with the attempt to boycott the process.

The development comes on the back of calls by some aspirants for the filing process to be boycotted over the staggering fee.