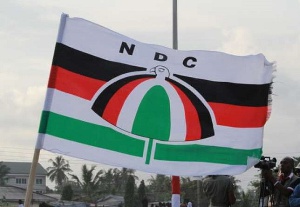 The opposition National Democratic Congress (NDC) says it is not in the position to sell the Kwasi Botchwey report in order to generate resources for the party, a party official has confirmed.
A youth activist and member of the communications team of the party, Alhaji Naziru Mohammed had earlier proposed that the leadership of the party should consider putting the Kwesi Botchwey report up for sale.

His argument was that selling copies of the research findings will rake some profit since the general public have developed great interest in the yet to be publicized report.

" . . NDC must take advantage of the high level of interest shown in what the research findings say. It is a way to recoup the investment into the project and also make extra money for the party," he said on UTV's 'Adekye Nsroma'.

But Mr Koku Anyidoho who is Deputy General Secretary of the NDC said the party's hierarchy has never considered that and will not even give it a thought.

"You do not go to hospital get results of a laboratory test and go sell it just because you want to make profit. What you need to do is send it to a doctor for him to prescribe some medication that will heal you of your ailment", he stated on Okay Fm on Tuesday.
According to him, the party after receiving the report, is implementing recommendations which is the medicine required to heal the divisions and fractures in the party.