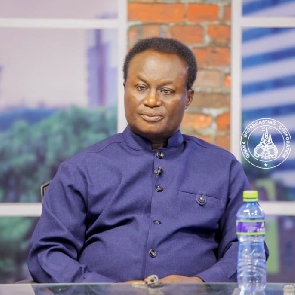 Historian and lawyer, Yaw Anokye Frimpong, has alleged that the sole aim of President Nana Addo Dankwa Akufo-Addo now is to amass wealth for the 2028 presidential elections.
According to him, Akufo-Addo has come to the realization that ex-President John Dramani Mahama will win the 2024 elections and is preparing to determine the NPP candidate for the elections in 2028.

Anokye Frimpong, who made these allegations in an interview on XYZ TV monitored by GhanaWeb, said that Akufo-Addo and his family still want to have some influence in the country after he leaves power.

He added that the current hardships in the country and the measures the government is employing to resolve them are all part of a ploy to impoverish Ghanaians including New Patriotic Party (NPP) members so that Akufo-Addo and his family will be part of the few powerful people in the country.

"… all Ghanaians and institutions are being stifled so that he (Akufo-Addo) and his family will have all the money. He knows that NPP will lose the 2024 election because of his bad governance and he will be happy when it happens.

"He will be happy because after Mahama wins the 2024 election, he will not be eligible for the 2028 and both the NDC and the NPP will be presenting new candidates and this is where Nana Akufo-Addo and his family will use their wealth to determine who contests for the NPP and have control over the person… This way, they will be dictating the political pace of this country," he said in Twi.
Watch the interview in the video below:





IB/WA