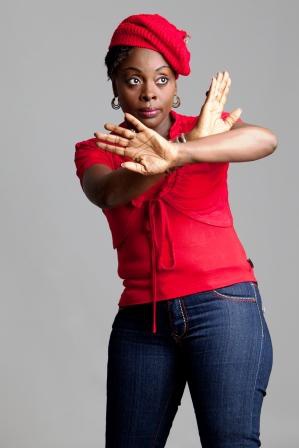 One of Ghana's legendary musicians, Akosua Agyapong, has revealed how she was approached by a 25-year-old man who had intentions of dating her.
Akosua Agyapong is married to the founder and leader of House of God International Prayer Ministry, Prophet Daniel Asamoah-Larbi.

The ace musician was once married to Amanzeba Nat Brew of NAKOREX fame but divorced after 15 years.

Speaking exclusively to 3news.com, the evergreen musician recalled the moment she was approached by the young man who had other intentions rather than friendship.

"I was going to buy fuel and I was dressed in jeans and T-shirt and I had a cap on when I was suddenly approached by a young guy who walked up to me and called me sweetie.

"He then asked for my number and I didn't hesitate because for a moment I thought he knew who I was and I usually do not have any problem giving my number out to people because it could be for any reason."
According to Akosua Agyapong, the young man called after an hour or two and when she answered he asked her if she remembered him but she didn't at that moment so he introduced himself as the guy from the fuel station.

"My kids were making noise when he called so he asked if they were my siblings and I told him they were my children but he thought I was kidding so he thought I was pulling his legs.

She continued, "During the conversation, he said he fancied me and asked to take me out, and then I asked how old he was then he replied saying 25 and said he had been thinking about me since he met me a few hours earlier.

"I asked him if he knew who I was but he didn't so I had to introduce myself as Akosua Agyepong but surprisingly that did not put him off because he still insisted on taking me out which I thought was interesting and funny.

"I told him to call me back in 30 minutes and I realised he called a couple of times after but I didn't answer my phone".