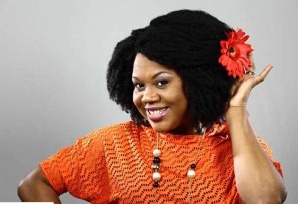 Most single Nigerians now dread tying the knots because of the high rate of divorce in our society. Back in the day, marriages were much respected and looked forward to but the now case is different.
Nigerian actresses are not left behind in this unfortunate trend as some of them barely stayed in their marriages for more than two years. We present you with 5 Nollywood actresses whose marriage barely lasted 3 years.

1 Tonto Dikeh

Tonto Dikeh got married on August 29, 2015 to Oladunni Churchill and they have a son together. The actress' marriage crashed in 2016 on the basis of domestic violence and infidelity which she revealed in 2017.

2 Lilian Esoro

Lilian Esoro's marriage to Ubi Franklin allegedly crashed even before their first anniversary although neither of them talked about it openly.
The couple who got married in a talk of the town wedding on November 1, 2015 have a son together.

3 Ibinabo Fiberesima

The mother of four and former President of Actors' Guild of Nigeria, AGN, revealed that her marriage to Uche Egbuka had crashed in a lengthy Facebook post on her birthday in January 2017.

The couple tied the knot in December 2014. The union was about two years old.

4 Uche Iwuji
UcheIwuji's marriage to Juwon Lawal lasted only 15 months and they had a kid together. It was reported that Uche allegedly posted her nude pictures on social media and this aroused the issues that led to her separation from her husband. They tied the knots in 2012 and separated in 2014.

The mother of one regretted her failed marriage.

5 Uche Ogbodo

Uche Ogbodo's marriage to ex-footballer, Ato Ubby lasted only a few months. Reports had it that the actress left her marriage because of her ex-husband's brain tumor though Uche said the real reason her marriage crashed was because it was based on lies. The duo got married on October 2, 2013.

6 Chiege Alisigwe
Veteran Nollywood actress, Chiege, married Tony Ebbe, a senior police officer in 2002.

Chiege's marriage lasted for just three months but she has a beautiful daughter to show for it. In her words;

"I won't say I made a wrong choice of a husband. Maybe I was naive when the affair was contracted. Maybe it was a wrong choice. I won't call it a mistake but I call it an experience which I have learnt from," she said

The marriage lasted for only three months, you won't believe it. I had conceived the baby in my womb before we fell apart three months later, so I had the baby and have taken care of her all by myself since she was born. When I am working, she stays with my sister, and, as soon as I am back from location, I take her. She lives with me and I love her so much. In fact, she is my jewel."