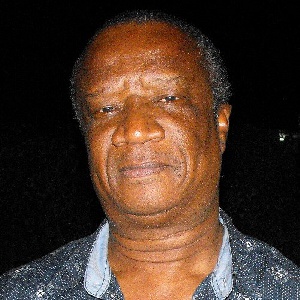 Actor, Abeiku Sagoe has cited the lack of effective welfare system at Ghana Actors Guild as one of the numerous issues he will find solutions to should he be voted president of the guild.
Abeiku Sagoe who declared his intention to contest for the presidency over the weekend finds it worrying that actors will come public to solicit for money in times of need because the guild cannot help in that regard.

Speaking on Daybreak Hitz on Wednesday, the veteran actor told host, KMJ that he hopes to rebrand and unify the guild aside putting in place an effective welfare system.
"[I am bringing on board] unity of the guild. There are divisions on many grounds, a lot of flimsy things. We need a unifying figure and I believe I am the one. We don't have an effective welfare system. We need to build a proper welfare system to care for members. I have a very good strategy for that," he said.