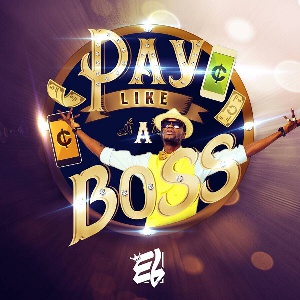 Wed, 27 Sep 2017 Source: B Banks
Over the last few months, E.L has dropped a steady string of singles. The year commenced with 'Agbo', followed by 'See Me Sometime', then the club banger 'Abaa' and just a few weeks ago, 'Namaway' featuring, Stonebwoy.
We are almost ending the year and E.L doesn't seem to be running out of steam. After recently releasing the banger with Stonebwoy, the 2015 VGMA Artist of the Year has announced on social media, an imminent single off the WAVs album, titled 'PAY LIKE A BOSS', scheduled for a 28th September 2017 release.

We particularly can't wait till WAVs (West African Vibes) drop, but till then we will bob to 'Pay Like A Boss' and any other stream of singles we are fortunate to be blessed with thereafter.
Anxious to hear the new record? Yea, us too.

Check out the artwork and brace yourself for a beautiful experience.
Source: B Banks