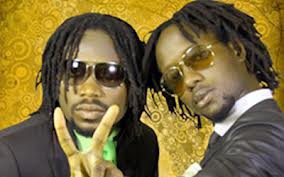 One of the pair of Wutah duo Afriyie, has hinted that it is possible for a reunion between him and Kobby anytime soon.
He refused to give a definite date both will come together, but he is hopeful they can release an album together in the near future.

"It is not surprising and not impossible even though we parted ways mutually…. we can still come back if God permits", he told Nana Hemaa on Abusua Mmre.

According to him, they still remain the best of friends and have no qualms between them as many have made the situation look like.

He denied claims that Wutah is dead.

He said; "Saying Wutah is dead is like saying the Big 6 are dead have not left any legacy for the country. Once our songs are out there, Wutah is not dead. We continue to receive royalties for those songs", he revealed.

Afriyie indicated that their split has brought about some challenges in their individual music career but observed that it also offers them an opportunity to appreciate the worth of each other.
Afriyie is set to release a song tomorrow August 12, 2016.

Afriyie was a member of the group, Wutah, with Kobby.

The duo broke in to the limelight in 2004 after taking part in the Nescafe Africa Revelation contest.

Wutah released some hit tracks, including 'goosie gander,' 'adonko' and 'big dreams.' 'Big Dreams' got them eleven award nominations and won them Reggae Song of the Year at the 2006 Ghana Music Awards.

There were rumors of some conflict between Afriyie and Wutah but they denied this. In 2009, they decided to break up.