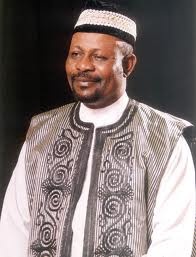 Thu, 20 Sep 2012 Source: Daily Guide
A former president of the Musicians Union of Ghana (MUSIGA), Alhaji Sidiku Buari, has described the sudden death of Rose Hart, a former national athlete as a big blow to Ghana.
Alhaji Sidiku, who was once a sportsman, described the late Rose Hart as calm, soft spoken, gentle sports personality endowed with so much wisdom. "She shall always be remembered for her great contribution to sports in Ghana and the world," he said.

Rose Hart died at the age of 70 at the Ridge Hospital in Accra, after a short illness. She specialized in the hurdling; the sprints and the discus throw events during her career as an athlete.

The former MUSIGA president said he came into contact with Rose Hart when she represented Ghana at the 1964 Olympic Games. She won two gold medals at the 1965 and 1973 All-Africa Games respectively.
Alhaji Sidiku noted that Rose Hart, who was also the head coach of the national Athletics team at the 1996 Olympic Games in Atalanta, represented Ghana in many tournaments. He appealed to Ghanaians to mourn the departed colleague who served her country with all heart.

"Rose Hart, the vacuum you have created will be difficult to fill, but we believe that you are in the hands of the gracious and merciful almighty God. His blessings are upon you and indeed, we take consolation in the fact that you are resting in the bosom of God almighty," he said.

He however called on the authorities to assist the veteran sportsmen and women, who were currently struggling to make ends meet, by creating jobs for them.
Source: Daily Guide