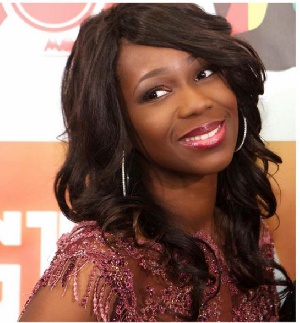 Enterghana.com is reliably informed that lovely actress and TV hostess Ama K Abebrese is no longer working for TV3 on their 'New Day' program.
She wouldn't be returning for the morning show, with sources indicating that she made up her mind to leave before her recent visit to the USA.

Enterghana.com source also reveals she is being poached by GhOne.
Meanwhile, former host of TV3 Sunrise, Moon Sangmoor returns onscreen to host New Day with Bright Nana Amfoh and Bridget Otoo.