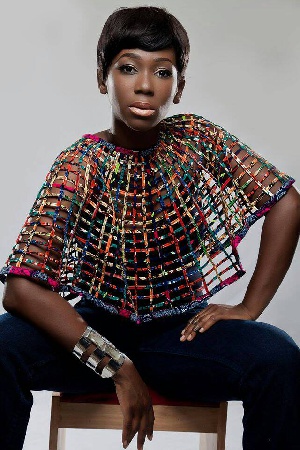 After taking a break from television for about two years, Ama K Abebrese is returning as the host of a new documentary series titled Champions of Society on Kwesé TV.
Ama K, an accomplished television presenter, started hosting TV shows in her teens on YCTV in London. She went on to present on BBC2, OBE TV, Viasat 1, TV3, Ebonylife TV and many others.

She is not just the host of the upcoming docu series but also a co-producer. She also co-produced with Katie Eavis, who is also the director.

The show highlights the works of some personalities in Ghana's health and social sector who are helping to make a difference in the lives of thousands of people within Ghana.

The series has six episodes, each giving an insight into a range of social and health issues; talking directly to the people whose lives they affect.

For over 18 months, she travelled around Ghana, covering the issues of mental health, diabetes, breast cancer, leprosy, physical disability and HIV/AIDS.
The show is very personal to Ama K, as it gives a platform to some often unsung heroes in different communities.

Champions of Society premieres this Sunday, June 2 at 8:00pm on Kwesé TV.

Ama K told NEWS-ONE on Wednesday that she is inspired by the hard work of the personalities interviewed and highlighted in upcoming docu series.

"I really just wanted to highlight people who are making impact in the health sector in Ghana. It is really a passion project and I wish I have more money to do more. But it is just to highlight these people to say they are doing a good job. There is woman called Aunty Mercy, she is the one that runs the HIV & AIDS Clinic at Ridge Hospital. Everybody knows her. I am passionate about them and that's just a part of me," she indicated.