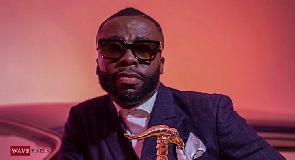 Radio presenter and musician Andy Dosty has asked movie director Kofi Asamoah to shut up.
The veteran is of the view that the KOFAS Media boss has of late been making unnecessary and misguided statements.

Andy Dosty's remark was triggered following a publication which quoted Kofi Asamoah to have described singer eShun as a chronic liar and a promiscuous woman.

The songstress had in a recent interview disclosed that she cheated on her former manager and fiancé Stephen Mensah on two occasions because she was depressed, having been emotionally abused by her partner.

"I cheated on him twice because I was actually hoping the person will save me from that situation," she said. "I was drowning and holding onto something that could save me. I have no shame in telling the world about my infidelity because it was a mistake. I wear it as an honour, it was a mistake I made."

Making a submission on Peace FM's Entertainment Review, Saturday, Kofi Asamoah, serving as a panelist said eShun shot herself in the foot for being an unfaithful woman.

"It establishes that she's a promiscuous person. That is who she is. She is a woman who can cheat on you in a relationship," he said.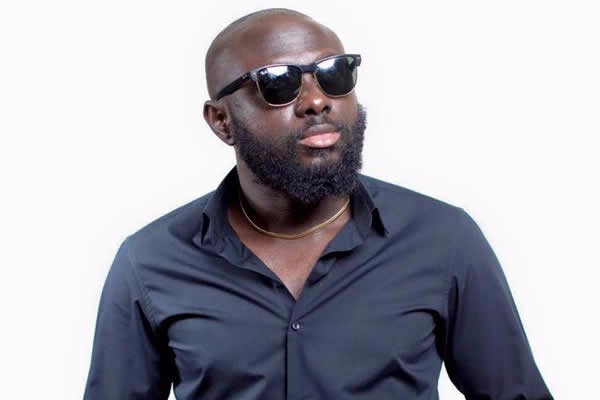 Kofi Asamoah

When their relationship turned sour, the artiste in an interview on July 28, 2019 denied any amorous relationship between her and the manager Stephen Mensah. She was reported to have said the working relationship ended after their 5-year contract expired.

"I have never had an affair with my former manager, Stephen, nothing unprofessionally existed between us. We had an artiste-manager relationship and nothing else," a quote attributed to her said.

Although she made these remarks a year ago, eShun now says she dated Stephen while they worked as artiste and manager. She alleges that Stephen has refused to release credentials of her social media handles and is demanding a sum of hundred and twenty thousand Ghana Cedis (GHC120,000) be paid him if she is in dire need of the login details.

"Clearly, eShun is a liar. She is not a truthful person because if you check her previous utterances as compared to how she is talking now, it is difficult to tell when next she will come and say somebody pushed me to speak ill of Stevie Mensah," said Kofi Asamoah in reaction to the development.


eShun; Stephen Mensah

During the headline segment of his morning show, Andy Dosty vented and asked the filmmaker to desist from spewing ills about people, saying it is one too many.

"Kofi Asamoah, why!" he fumed. "How does he know who a promiscuous woman is while you've not had any affair with her? Who has asked him to speak on this matter? I think Kofi Asamoah has been speaking too much lately and he needs to shut up! What's all this?"