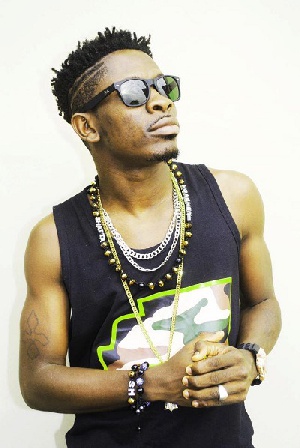 Shatta Wale has a problem with Ghanaian bloggers and he is willing to resort to physical manifestations of his anger.
According to a report by MyNewsGH.com, the self-acclaimed dance-hall King has threatened that he will beat up bloggers and journalists.

The musician sent the message to writers on various news outlets to be warned that if he comes across any of them there will be a street brawl.

He also stated that it will all be taped live for their fellow colleagues to see how he disgrace the blogger.

This threat came as a result of Shatta Wale complaining that bloggers constantly write negative things about him on the internet.
He dispelled all rumours that his request for a visa to the U.S had been revoked.

Shatta Wale said he, in fact, had a two-year visa to the U.S and he was going to "Yankee" the next day.

Shatta Wale further explained that the delay was simply as a result of promoters abroad not handling the 1st July properly.