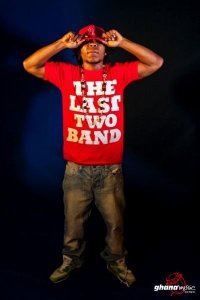 If you weren't at the African Rhythms festival held in Togo or didn't hear about it. Then stay tuned because Ayigbe Edem represented Ghana to the fullest and came back with good news he wants to share with his fans and stake holders of the Ghanaian music industry through Ghana Music.com.
"I was in Togo as a guest celebrity artiste to perform on an annual festival dubbed African Rhythms Festival aimed at bringing together all the biggest African acts around the continent to promote music made in Africa", he said.

It was a three day event, where Day One was marked by music workshops, Day Two was held Da Oba where artistes performed ", he said about his Togo trip. He made it known to us that artistes from Senegal, Mali, Guinea and other African countries took their turns after him.

Ayigbe Edem also disclosed to us that he was in the music lab with Coco Van M and Masta Poppa. His collaboration with the biggest Francophone act, Toofan was scheduled later in August.
Ghana Music.com again asked him what he had learnt about the Togo music industry which was different from ours. "Well what I noticed is, the fans really appreciate the acts and the various platforms pay more attention to music made in Togo", he said. Yours truly Ayigbe Edem, Kojo Antwi and CK Mann are the known names on the lips of the Togolese people.

Ayigbe Edem further went on to say that "I think the fact that artistes get paid by radio and television stations that play their music. We need that here. Which is something our industry is not doing?"