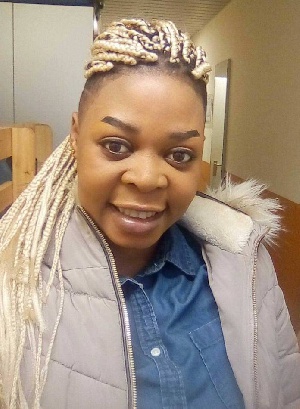 Former AIDS Ambassador, Joyce Dzidzor Mensah has openly demonstrated her hatred for former President John Dramani Mahama over what is yet to be known to the public.
In her latest outburst, she describes Mahama as a betrayer and insensitive and therefore cannot be President of Ghana in 2020 despite winning as flagbearer of the opposition National Democratic Congress (NDC).

According to her, Mr. Mahama and the NDC team betrayed persons who helped them win the 2012 polls daring him to ask his wife Lordina Mahama how such persons struggled to see him to no avail while he was in power.

Read full text of her write up below (unedited);

Who the hell is deceiving you that you will ever be a president in Ghana ever again? Your 2020 defeat is boldly written on your forehead so you and Dr Angela should not provoke me to reveal anything about you.
Else if I do, you and your wife will lock up yourselves in your room forever and bury that presidential ambition forever.

You have betrayed all the people that helped you to gain power with your insensitivity. Ask your wife how many times i came to beg her in her office but her secretary never allowed me to see her. You yourself have received a number of letters from me but pretended not to notice that i ever existed in your dictionary.

My last warning, please do not provoke me because i don't want be accused of causing your defeat in 2020