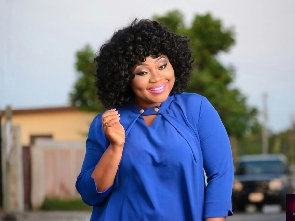 Entertainment commentator, Sally Mann-Frimpong has provided her insights on the stage charisma and audience appeal of Ghanaian music icons Sarkodie and Black Sherif at the 24th VGMAs.
During an interview with Caleb Nii Boye, she praised Sarkodie for his crowd engagement and control, while also acknowledging Black Sherif as a true performer.

Comparing the two artistes, Frimpong highlighted the contrasting styles and declared Black Sherif as the superior performer between them.

"When you compare the energy of both artistes, I'm referring to Blacko and Sarkodie, Blacko is a true performer," she indicated.

While acknowledging that Sarkodie may not be considered a phenomenal performer in the conventional sense, she emphasized his remarkable talent for captivating crowds and earning their admiration.

"In my view, Sarkodie isn't an extraordinary performer per se, but he knows how to sway the crowd. That's the distinction. He knows how to command the crowd. I believe he possesses an aura that compels people to stand up when they see him," she said.
In a light-hearted manner, Frimpong humorously questioned whether Sarkodie possessed some sort of mystical power, or 'juju' that compelled everyone to rise and acknowledge his presence.

"Sark is so decorated, look at me, He enters, and everyone wants to stand up. I don't know if it's magic or whatever, but everyone stands up, the landlord is here," she humorously proposed.

She added that Sarkodie's command of the audience says a lot about his star power and impact.

"He may not be considered a top-notch performer, but he has the ability to move the crowd and earn respect for himself," she added.


Watch the latest episode of Nkommo Wo Ho below:





ADA/BB