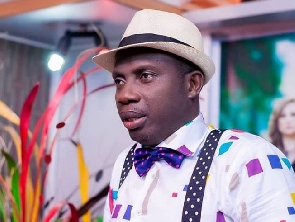 Ghanaian popular counsellor, Counsellor George Lutterodt has asserted that Black Sherif's career is under a serious demonic attack, including the artiste himself.
The counsellor made this statement following the issue about the musician, who, on the evening of July 19, 2023, was arrested at the Kotoka International Airport for failing to perform at a paid event.

According to a report from Kofi TV, Black Sherif was moved from the airport to the police headquarters in Accra over a contractual breach involving a July 4 show that he failed to honour in Greece.

The artiste was later bailed and from the news that was reported, the management of Black Sheriff decided to refund the money they took from the people.

As a result of this, Counsellor Lutterodt has mentioned that the musician is under demonic attack because it is not normal for any musician to behave in the way he did.

Appearing as a guest on United Showbiz, he said: "I am saying that whatever Black Sherif is going through is not normal. This could be a serious demonic attack on his career. When we are looking at the severity of what is coming up and the team still, has no problem. I am saying that what he is going through is a demonic attack", he said.

Counsellor Lutterodt continued by saying that, Black Sherif's team should be steadfast in prayers and treat the musician's issue as a matter of urgency.
He said: "Whether they pay the money or not, they should turn to the other side. Whether they are idol worshippers, a believer of Allah or Christ, they should take it seriously. He shouldn't only focus on music because his career and he in person is under serious demonic attack"

"If you were able to get in touch with someone through a video call and you can't do this, then I am saying that the young man's life is under serious demonic attack and that is what I am saying that no one in the public space should take this for granted".

Check out the video below:


ED/OGB