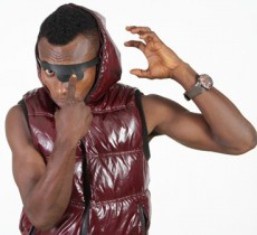 Tue, 21 Aug 2012 Source: Eugene Osafo-Nkansah/Peacefmonline
Hiplife artiste C. O. Lewiz is back with a bang.
The rapper, who released a couple of songs after winning the Hiplife championship some years back left the country to improve on his rap skills and meet with family members, is back in town.

C.O has presently released a new smash hit single titled "New Move" produced under PN Promotions the same production company who promoted Sherifa Gunu. Speaking to the media, C.O. Lewiz said he has seen that the music scene has changed but he can always fit in.

"I am back for good and I want to tell all my fans that am back for good so they should watch out for me", CO said.
C.O. Lewiz was crowned the Hiplife champion in 2002 after the late Terry Bonchaka. He traveled to Holland to learn more about music and have more experience in how much is done for international market as part of his price package for winning the rap competition.

He stayed there for 6years and is now back with his latest single produced by "Lapaz Toyota" producer Ball J. and he is currently managed by Reagan Mends. His new single features David and the video is expected to be released soon.
Source: Eugene Osafo-Nkansah/Peacefmonline