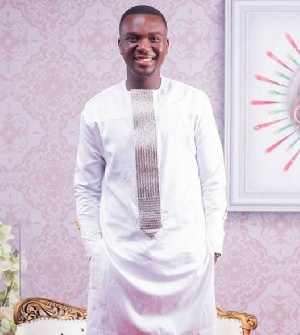 Award-winning gospel artiste, Joe Mettle, has said that the construction of a national cathedral in Ghana is as important as building hospitals for the people, hence government should do both if it can.
The gospel artiste was speaking in an interview on the Class Drive on Class 91.3FM, with Prince Benjamin on Thursday, 30 August on the release of his new single titled: 'My Everything' released the same day.

Asked what he thought of a national cathedral for the nation, Minister Joe Mettle said: "The argument is there, people are saying the Cathedral or the things that are needed, all of them are important, these are not decisions we make for the government, they know what they're capable of and what they can afford and what they can't afford, so, I think all of it is important, any of them is important.

"The argument was the fact that if we are doing the cathedral while we have other social responsibilities or other issues like hospitals and other things, they all need to be built, the hospitals are very important, the cathedral needs to be built, they need to be built."
Minister Mettle emphasised that both are important and should be looked at concertedly. He stated: "It's important, but at the same time we should look at all of it, we can't do one and leave the other, if we can do all, that's it."

Known in real life as Joseph mettle, he is a songwriter and singer and the first gospel musician to win the artiste of the year award at the Vodafone Ghana Music Awards (VGMAs).

He said the French version of the single 'My Everything' will be released soon.