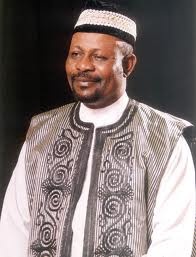 Former President of the Musicians Union of Ghana (MUSIGA), Alhaji Sidiku Buari, has advised Ghanaian celebrities in both sports and entertainment industries to take savings as a priority during their younger and active years to enable them to meet the challenges ahead.
He also advised them to invest their moneys into profitable ventures to generate more revenue for them when they are out of active business or on retirement.

Speaking to BEATWAVES, Sidiku Buari disclosed that some of the aged celebrities who are not in active business are currently living in deplorable conditions because they failed to invest their moneys into profitable ventures when they were very active.

He stressed that since people see celebrities as ambassadors who represent the country, they should think about the future by investing into other businesses to secure their future.
Alhaji Sidiku also called on the authorities to assist the veteran celebrities who are currently struggling to make ends meet by creating jobs for them.

He also urged the leadership in the creative industry to provide quality leadership that addresses the needs and aspirations of its young and old players.